Cape Enrage Lighthouse & Adventure Park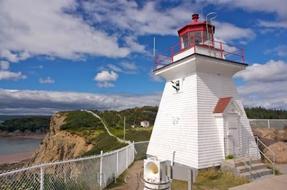 Click on Image for Link for Website

Fundy's Cape Enrage offers spectacular views of the Bay of Fundy and the current lighthouse is over 150 years old. This is a must-see!

Things to do: rappelling, rock climbing, zip lining, day adventures, walking on the ocean floor, restaurant services, gallery & gift shop, etc...

---
Village of Alma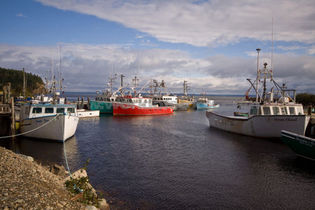 Click on Image for Link to Website

The quaint seaside Village of Alma is your gateway to Fundy National Park. This little village offers amazing photo opportunities as well as miles of beaches to explore. Alma boasts fresh seafood at their two lobster & scallop markets, fine dining at their restaurants, baked goods and basic grocery supplies you will need for your vacation.

(Larger grocery orders should be bought in Hillsborough, Moncton, Riverview or Sussex)

---

Fundy National Park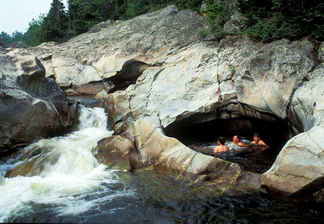 Click on Image for Link for Website

Fundy Park is one of our protected national treasures... boasting two ecosystems, the Caledonia Highland Plateau and deeply cut river valleys, and the Marine Coastal Environment of the Bay of Fundy. The highlights of these are: rocky and sandy shores, tidal flats, salt marshes, seaside cliffs and bogs.

Things to do: hiking forest trails, waterfalls, beach-combing with rock caves, boating tours, shark fishing, kayaking, canoeing, swimming, golfing, fishing, birdwatching, biking, picnics, camping, etc...
---

Fresh Air Adventure Tours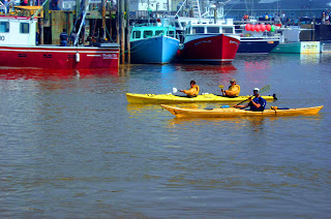 Click on Image for Link for Website

For a unique Atlantic Canada Sea Kayaking experience contact Fresh Air Adventure located in the Village of Alma. Explore the dramatic coastline of the Bay with its sea caves and hidden beaches - you won't be disappointed! You'll experience the cliffs from a fantastic perspective.

These kayak tours take you along the Fundy National Park coastline.
---
Hopewell Rocks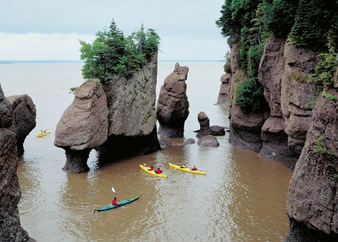 Click on Image for Link for Website

The Hopewell Rocks is a fascinating site to visit. Either at high or low tide, you will enjoy every minute of your experience. The magnificent rock formations are a photographer's delight - bring your camera!

Things to do: walk the ocean floor, explore the rock formations and caves, go kayaking at high tide, bird watch, dine at the restaurant, browse the gift shop and interpretive center, etc... Contact Baymount Outdoor Adventures for tours.
---
Baymount Outdoor Adventures
Click on Image for Link for Website


Join Baymount Adventures on one their guided hiking, sea kayaking (Hopewell Rocks), caving or mountain biking tours.

Caving adventures are located just outside of Hillsborough in natural gypson caves.
---
Mary's Point Bird Sanctuary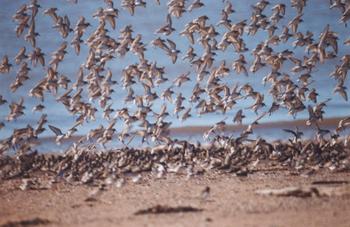 Click on Image to Link for Website

Don't miss visiting Mary's Point, about 8 minutes away from our cottages. This shorebird reserve was created to protect two to three million shorebirds on their southerly migration each year.

There is an interpretation center on site, and you can follow a short trail down to the beach viewing area where large flocks of birds can be seen during high tide from mid to late - July to mid to late August.
---
Broadleaf Guest Ranch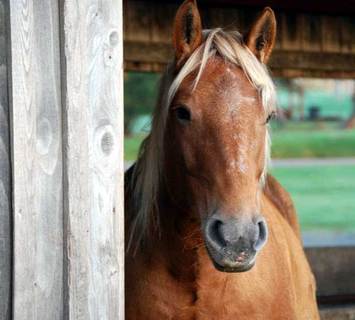 Click on Image to Link to Website


Visit popular Broadleaf Guest Ranch for horseback riding, home-cooked ranch cuisine, spa treatments, outdoor adventures and wagon rides.

This local favorite is located just past Riverside-Albert on the way to Hopewell Rocks.
---
Waterside Farms Cottage Winery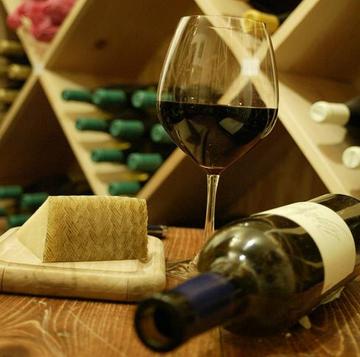 Click on Image to Link to Website
Waterside Farms Cottage Winery is the
first fruit winery to open in Albert
County
. Just follow scenic Route 915 from our cottages to beautiful Waterside to watch the owners, Ed and Linda Mantell, take
wild
blueberries and rhubarb
and create distinctive wines. Enjoy a
wine sampling
service before your purchase
. All wines are fermented, filtered and bottled on site with their own blueberries.
(My Drink Tip - their semi sweet blueberry wine, served chilled in a martini glass with frozen blueberries and crushed ice - perfect on a hot July night)
---
Waterside Beach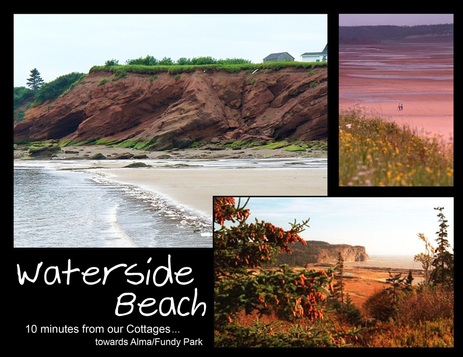 Waterside Beach, just a short 8 - 10 minute drive from our cottages, is one of the prettiest beaches around.... you can walk for miles, right up to Cape Enrage if the tide is low, with warm sand and warm pockets of water to explore for marine life... take a day and enjoy this beach when the tide is in or out, you will fall in love!

Take a right when leaving the cottages, cross the small bridge past the Cape Enrage exit and you will see the beach to your right on Route 915.


---